Suppliers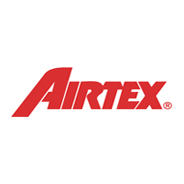 Airtex provides millions of fuel and water pumps annually to major vehicle manufacturers and distributors around the world. The group covers a world of pump applications, all made to original equipment specifications.   Product summary The group offers more than 1700 different references for European, American and Japanese cars. Airtex Products S.A. offers a range of more than 1000 different water pumps and more than 700 Electric fuel pumps through its European Catalogues. Airtex Products S.A. uses equipment with the latest technology in design, production and assembly. The CAD system uses powerful software for three-dimensional pump modelling, infinite element analysis and CNC controlling.  The water pump is a product of vital importance for the engine′s performance. At the time of the ignition, the temperature of the cylinders reaches nearly 2000ºC which is higher than the melting point of the surrounding materials. If an energetic cooling system wasn′t at work at that time, the surrounding materials would melt. In general, a water pump is composed of a minimum of five components: (hub -pulley, body, bearing, seal, impeller), assembled together, plus a sealing surface.   Airtex manufactures electrical and mechanical fuel pumps. From design and engineering to aluminum die casting, stamping, plastic parts injection and armatures manufacturing. The electronic injection systems requires a pump the same as the original one: the same kind of pump, motor, size and impeller design. In the aftermarket there are pumps that are not equivalent to the Original Equipment pumps. The design and model of the Airtex electrical pumps provide the same mechanical requirements as the Original Equipment pumps.   Airtex also offers a new world of possibilities with their new distribution kit for light vehicles and light commercial vehicles. With more than 190 positions, 4 products in 1: Water Pump Timing Belt Tensioner Pulley Idler   Airtex Online Catalogue...
read more
The corporate logo of Amadeo Marti Carbonell, S.A. is formed by its initials (AMC). We have been operating in the automobile spare parts sector since 1960, and are now one of the leaders in our main product line, which is the manufacture of cylinder heads for diesel and petrol engines. The company's headquarters are located on the east coast of Spain, in Nules, a city in the province of Castellón. We first started developing the casting and machining of engine cylinder heads at the end of the 1960s, in principle, targeting its efforts at the domestic market. At the beginning of the 1970s, the company embarked on a process of international expansion, which was at that time aimed at European markets. Following this process, its sales networks were extended. The products manufactured by Amadeo Marti Carbonell, S.A. are marketed in all five continents, through its distribution network. At present, Amadeo Marti Carbonell, S.A. has industrial facilities occupying more than 30,000 square metres, and is considered to be the leading international manufacturer of cylinder heads for diesel and petrol engines in the automobile spare parts sector. The quality parameters of AMC's finished products, together with its technical and technological capacity, productive capacity and the development of new models have enabled it to enlarge its distributor catalogue. This catalogue contains more than 850 cylinder head references for more than 30 automobile makes, thereby allowing it to offer its customers an exceptional level of service AMC Online Catalogue Please click below to access the AMC online catalogue: Online Catalogue     ...
read more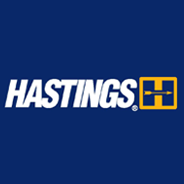 For nearly 100 years Hastings Manufacturing Company based in Hastings, Michigan USA, has been serving the internal combustion industry with the design and manufacture of high-quality piston rings that improve combustion efficiency and reduce oil consumption. Recognized as a premier supplier to the engine industry, Hastings has earned its reputation as a leader in piston ring technology. Product summary The Flex-Vent expander oil ring is energized by two steel rails, which receive uniform pressure from the expander to assure positive oil control. The three-piece design allows rails to be manufactured with a small cross-sectional area for better conformability to the bores of today's low-tension, low-friction engines. The rails thin wall contact also allows for quick break-in time. Hastings rails are normally chrome plated to resist wear and extend engine life. Flex-Vent® rails are made of tough, wear resistant steel. The expanders are made of stainless steel. Hastings Online Catalogue Download PDF 2019 Master Catalogue:  hastings_catalog_master Sections: Engine Building and Ring Insallation Types  Checking Compression Ring Gaps  Alphabetical Listing Piston Rings  Competitive Piston Ring Cross Reference  Piston to Piston Ring Cross Reference  Groove Lock Spacers       Piston Rign Installer  Racing Piston Rings  Racing Catalog        Sections: About Hastings Manufacturing Company  Hastings Tough Guy Racing Ring Set  Premium Ductile & Steel Rings by Diameter  Racing Applications  Harley-Davidson Applications        Sport Compact Applications  File Fit End Gap & Plastigage  Groove Lock Spacers  Tough Guy Racing Rings Wall Chart   ...
read more
The OCAP group is highly specialized in designing, producing and selling a wide range of chassis mechanical parts: suspension joints, track control arms, silentblocks, tie rod ends, steering rods and other components concerning the steering and suspension systems generally applied to vehicles equipped with steering wheels. OCAP structure and markets have constantly grown over the years, thus transforming the original single entity into a leading company managing a group of units operating at an international level. Following a continuous improvement approach, OCAP has achieved excellent performances by consolidating partnerships with well-known manufacturers belonging to the automotive, trucks, earth moving machines and agricultural sectors. Thanks to its technologically advanced R&D, Engineering and Testing Departments, the OCAP Group competitive advantages can be identified with its high specialization level, its flexibility and its co-design activity, which means its ability to offer a complete service for the product development and to produce components that satisfy the most sophisticated customer requirements. OCAP main goals are methodological improvement activities and product/process implementation in order to maintain its technological...
read more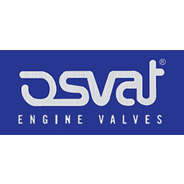 Osvat S.r.l. is one of the leading companies worldwide for the production of a wide range of valves, valve seats and valves for endothermic engines. Osvat "The Company" With more than 50 years of experience and a highly skilled staff compliment, Osvat has brought to the market a philosophy of "customer oriented service" with the well known brand, OSVAT which allow us to offer the customer a product from design and customized packaging. Osvat Quality The OSVAT product range covers most of the European, American and Japanese models of passenger cars and trucks, as well as vehicles for the agricultural and construction sectors, for the aftermarket comparable to the original. Osvat Online Catalogue For more information on the Osvat products please contact the Intrade...
read more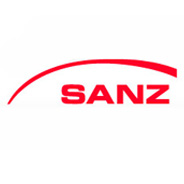 Cigüeñales SANZ was founded on 22nd October 1947 thanks to the efforts and vision of its founder, Mr. Irache Torres. What began as a small motorcycle crankshaft repairing workshop has developed into one of the largest Aragonese industrial companies in the spare part and basic engine equipment sector. In the early years, Cigüeñales SANZ's business activity was focused on repairing crankshafts. By the 50s, a difficult decade in Spain, SANZ was already repairing crankshafts of motors brought from the USA of the worldwide motorcycling icon: Harley Davidson. Harley's motors served as a showcase seen and admired by SANZ's first clients. In the Spanish post-war period, where importations were highly restricted, a generation of entrepreneurs was born who with imagination, perseverance and enthusiasm solved the country's many arising technical shortages. From here, manufacturers of camshafts, cylinder heads, connecting rods, crankshafts, injection equipments, etc emerged. Some of these companies are now international and have prospered successfully. Product summary The production system uses CNC machines, with the internal quality control and continuous improvement strategy performed in all processes, ensure high precision and quality in our end products. Currently SANZ manufactures a wide variety of crankshafts of up to 2 m. maximum length and 500 kg weight. As we have always done, we believe in quality to expand and strengthen the presence of our products in the markets and to remain worthy of the trust of our customers. Since 1998 we have the ISO 9001:2000 certification for the manufacture and machining of crankshafts and accessory parts for automotive and industrial equipment. List Of Cranks Manufactured For: CASE CATERPILLAR CUMMINS DAF DETROIT DIESEL FIAT IVECO ISUZU INTERNATIONAL JOHN DEERE KOMATSU LAND ROVER MAN MERCEDES BENZ NEW HOLLAND NISSAN PERKINS RENAULT SCANIA VOLVO Sanz Online Catalogue Please contact the Intrade team for further details...
read more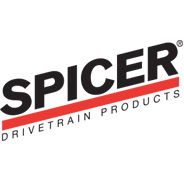 Spicer manufactures a full line of Spicer products for your transmission replacement parts and components for a variety of applications in the off-highway segment, including construction, forestry, material handling, and mining, heavy duty drive axle, including ring and pinion sets and gearing. Spicer Heavy Duty Axle Replacement Parts Do not risk breaking down and incurring additional expense from downtime and lost productivity—Spicer truck axle parts are proven to outperform the competition. That is why Spicer truck axles have been the world leader for decades, and it is why we are the name you can trust with all heavy duty replacement axles. As the world leader in front steer axle technology, we provide our customers with the most versatile, durable, and reliable steer axles and components on the market. Improved king pin design and tie rod end technology using a sealed boot and patented grease purge valve reduces contaminants and increases life. Dana manufactures a full line of Spicer products for your heavy duty drive axle, including ring and pinion sets and gearing that outperforms the competition by up to 280%. You get increased wear protection and outstanding spin-out resistance and longer life through an improved ring gear and pinion heat treatment. All the parts required for a complete axle overhaul can be purchased, such as bearing kits, wheel differential case kits, side gear kits, and more. In addition, discover how you can get heavy axle carriers without incurring core charges. Get Maximum Time on the road with Spicer Heavy Duty Truck Axles When a medium or heavy duty axle part is replaced with a genuine Spicer product, it is being replaced with the original equipment product, ensuring the same performance and reliability you have come to expect. It all adds up to longer-life parts for maximum time on the road and minimum operating costs. The up-front cost savings from using non-genuine parts are minimal when compared to the values associated with genuine Spicer axle components. The costs associated with breakdowns far exceed the minimal savings you get from non-genuine parts.   Transmission Replacement Parts for Off-Highway Applications Dana offers genuine Spicer® transmission replacement parts and components for a variety of applications in the off-highway segment, including construction, forestry, material handling, and mining. Genuine Spicer® off-highway transmission products are manufactured to the same high standards as Original Equipment (OE) parts, because they are OE parts. That means when off-highway transmissions and transmission parts are replaced with a genuine Spicer product, it is being replaced with the original equipment product, ensuring the same performance and reliability you've come to expect. Transmission Products: Powershift Transmissions Hydrostatic Transmissions Mechanical Transmissions Transfer Cases Torque Converters Hydrostatic Gear Boxes Spicer transmissions and torque converters handle performance needs for vehicle powers from 37 to 746 kW (50 to 1,000 horsepower). We offer transmission solutions for any off-highway need, including transfer cases, hydrostatic transmissions, powershift transmissions, and torque converters. The productivity of any machine depends on the operator's ability to smoothly and efficiently command the vehicle. We provide operators with the help they need through electronic controls that optimize performance and ease of use while improving durability. Dana's Off-Highway Technologies Group offers the latest technology for the diverse needs of off-highway vehicle end-users. Focusing on productivity, ease of use, safety, comfort, and efficiency, we also address the very specific...
read more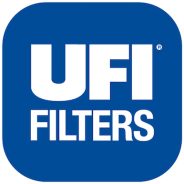 Founded in 1971, UFI is a global leader in filtration technology. UFI cover's 10 sectors of application including automotive (LV/HD), industry, hydraulics, up to special applications. In the OE market, UFI is the leader in filtration. UFI is in 16 countries around the world with 16 production plants and over 4,000 employees. You can find large brands in F1 like Ferrari and other leading teams to the European space vehicle ExoMars using UFI Filters. 120 specialised technicians in research and innovation Centres around the world. UFI has 167 international patents and investest 5% of proceeds in research and development. UIF has 6 lines of filters supplied: air, oil, fuel, cabin, hydraulic and coolant, as well as thermal management system. The IAM offer, with over 2800 references, covers more than 96% of the European car fleet each family. Double digit sales growth rates (CAGR) for 2009 to 2017. A wide range of hydraulic filter with 3,885 individual...
read more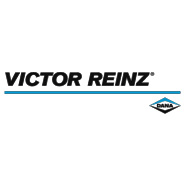 Victor Reinz development goals in engine construction, determine the requirements of modern gasket systems. Victor Reinz supplies cylinder head gasket for all conventional passenger car and commercial vehicle engines. Product summary As an original equipment manufacturer and replacement part supplier, Dana delivers innovative sealing technologies of the highest quality under the brand name Victor Reinz®. All spare parts in the comprehensive product range meet the high standards of OEM quality. Nearly all the familiar brands and models of automobile manufacturers worldwide are equipped with the professional sealing solutions from Dana in the areas of engines and exhaust systems. Dana's customers can rely on getting the best service. That includes not only individual advice, but also fast delivery of the desired parts. Highly dedicated employees fulfil the customer's needs with great innovative power, concentrated expertise, and, above all, constant passion. Multi-layer steel (MLS) cylinder-head gaskets – innovative sealing solutions for new engine designs. Increasing torque and performance with decreasing consumption and emissions. The development goals in engine construction determine the requirements of modern gasket systems. As a leader in technology, an original equipment manufacturer transfers all of his expertise, experience and quality into the replacement parts business. With a broad product palette, VICTOR REINZ supplies cylinder head gaskets for all conventional passenger car and commercial vehicle engines. Cylinder-head bolts guarantee a secure and releasable joint. However, this does not mean that the same bolt can be reused for the same application. When reassembling a cylinder head, always make sure to use new head bolts. The result will be a high sealing pressure surface for a reliable and tight joint. Make sure to use head bolts exclusively from quality manufacturers. Victor Reinz cylinder-head bolts comply with all manufacturer specifications, and are matched perfectly to our head gasket sets. Of course, the torquing guidelines are always supplied – available in 12 languages. Victor Reinz Online Catalogue Service downloads...
read more