Osvat

Osvat S.r.l. is one of the leading companies worldwide for the production of a wide range of valves, valve seats and valves for endothermic engines.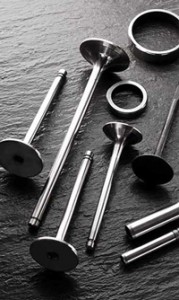 Osvat "The Company"
With more than 50 years of experience and a highly skilled staff compliment, Osvat has brought to the market a philosophy of "customer oriented service" with the well known brand, OSVAT which allow us to offer the customer a product from design and customized packaging.
Osvat Quality
The OSVAT product range covers most of the European, American and Japanese models of passenger cars and trucks, as well as vehicles for the agricultural and construction sectors, for the aftermarket comparable to the original.
Osvat Online Catalogue
For more information on the Osvat products please contact the Intrade team.